A childrens story for grown ups. Don't go to the Far Mountains and don't steal fire nuts from the Dragons. No good will come of it.
GEOFF CLARKSON'S ANIMATED MOVIES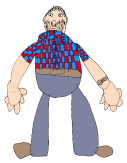 I discovered Animation while I was an Art Teacher in a Special School . The kids loved it and we learnt how to do it together. It kept me going through my final teaching years while the politicians did their best to remove any fun and creativity from education. I am now retired. Producing animated movies on computer keeps me off street corners and out of trouble. Of course I can also say what I like.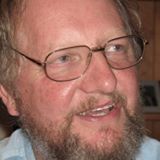 I hope you don't think that houses are just bricks and mortar. They have intelligence, and special powers. The Tories are about to find out, very soon.
A short animation I created in response to the governments latest housing idiocy.
Can Santa hold out against the Nasty Giant Online retailer ? Did you know the elves have got their own enforcers with special powers? A thrilling Christmas tale of Dirty Tricks, Kidnapping, X-fighters, Drones, Tax Evasion, Come-Uppance and Enlightenment.
How did it come to this? Our Welfare State took years to build. These guys are ruthless.
Animations of my own and other peoples songs
I guess she was bored with this planet, and he just couldn't compete with those alien guys.
Two intrepid HMRC inspectors chase a tax dodging millionaire around the world. Do they find the money?
Here's a Little Miracle You Can Do on Your Own.
Things may get a bit rough, but Hey -stay cheerful , hold on to what you treasure, and it will all come good. Song by Mal Salisbury - Animation by Geoff Clarkson.
An Incredible String Band song about love, jealousy and ray guns in Robot City.
What Time is it? Another song for Turkish children.
A Childrens 'Alphabet' song in Turkish by my friends Eva and Manning in Sydney - Cool banjo track.
How can one young boy defeat a fascist dictator ?
With a Magic Raspberry of course.
Edvard - its Christmas. Stop screaming. Ditch some of that Nordic gloom and pull a cracker. A joint animation created online with my friend Manning in Sydney Australia
All I wanted was a cup of tea - Thats all !
Big G, Big D - Life the Universe and Everything

That poor guardsman at the Palace who did a few twirls to ease the boredom.
You know these guys they have been around.
Happy Birthday Bro - Big G gives his brother a special present, but does Big D know how to play nicely ?
Poor old Big G - created the universe but can't handle a mobile. And did you know It was actually phone rage that wiped out the dinosaurs?
Teachers- did you know OFSTED now has an Armed Response unit? Thank goodness infant teachers have got special powers.
We have had a Drugs Tzar, a Mental Health Tzar, an Old Peoples Tzar, a Learning Difficulties Tzar, and now…. A behaviour Tzar !!!
And now ................. for all you stressed-out Teachers......., we have a
...........CLASSROOM BEHAVIOUR TSAR
From my time at the chalk face.
It can't be a good school unless its a fight everyday to get your kids there.

Alcohol affects your judgement , but so does wealth.
Lucky we have EQUIBOT to solve the housing crisis.
Animals can understand these electronic devices better than we can, and they can talk back to them.
He married Miss Right - but he's still always wrong.
I get very animated about my politics.


Is it Safe to go to Crete ?
In 2015 an escaped crocodile took up residence in a lake in Crete. What happens when he goes to town?

PRIVATE PERKINS PIROUETTE
Hapless special agent Charles Pond returns to Crete to rescue both Stonehenge and the Elgin marbles.
The Names Pond... Charles Pond, agent 00691 - licensed to drive a small moped. A hopeless secret agent is sent on a mission to Crete.
A slight mishap one evening by the pool.
Click on the thumbnails to watch the movies
So wealth trickles down does it? EQUIBOT sorts it out.
Its him on top he is the problem.
Where all kinds of strange and magical things can happen
One night this Giant moved into town. Just how much can he eat? and is he always telling the truth?
The same movie narrated in Dutch.
UNCLE IVAN AND THE EVIL PRINCESS
Dragons, fire, castles, flying machines, princes in distress, fearless princesses, romance, danger, the lot.
There's no money down this road, but there is plenty hidden offshore - Call EQUIBOT
OOM IVAN EN DE BOZE PRINSES
The Dutch Version
BREXIT - and it might be a disaster on a cosmic scale.
Poor Ned he only wanted somewhere to live - In this century.


OK - so it could be a Norwegian style Brexit
Do the rich really stink?
Its your own fault, you should have booked First Class
Finance is a pastime for those who have too much, to aquire more of what they dont need. It might get you to heaven but maybe not the one you planned.
This lady is no longer with us but the damage she caused is with us daily.
Get it off your chest, but don't beat yourself up.
Deadly Deadeye Daisy from Dakota
Perhaps we need a superhero to sort out the climate, But which one?
The Entire History of the Planet from Beginning to End in 1 minute 47 seconds
A happy little tune for the end of civilization and what to do to avoid it.
PLEASE NO MORE MILLIONAIRES
Now who could this be about?
We may need drastic methods to deal with iinequality
Elect the very wealthy and they will look after themselves first.
Get rid of one and there will be more to come.
A Government minister has to be kidnapped and taken back in time before he fully understands what is happening to the planet. Sorry but this is a serious movie.
How will the Climate Crisis affect Romance?
At least someone is trying the clean up the mess
No Laughs in this one I am afraid.
Our best thing ever and we are giving it away.


We all know this guy, and he is a pain in the neck.
Sharing - you think it would be easy, why do those who run the show find it so hard.
A children's story for Grown Ups. How the planet was saved by 2 teenagers with a pair of socks.
Can't we just call the Fire Brigade?
Our best thing ever and we are giving it away.

Our best thing ever and we are giving it away.

Where did our money go? It went on holiday.
Headteacher Eddie Jones thought 'satisfactory' meant good enough. Not anymore it doesnt ! Just ask OFSTED
First experiments with muvizu after a Hip Op.
Scotland we still love you. My feelings about the independence debate
A particular technique I like to use in muvizu software.
A popular strategy in the 2014 World Cup

For fellow animation enthusiasts
USING PHOTO AND VIDEO WITH MUVIZU
MAKING CUSTOM COSTUMES FROM PHOTOS IN MUVIZU
OBJECT CHARACTERS IN MUVIZU
A 55 sec animated birthday message you can send to your friends
CONVERSATIONS WITH LIP SYNC IN MUVIZU
Its your country but you don't own it – these people do.
Prospect Theory - How we hate losing something much more than we enjoyed winning it in the first place, and all the trouble that causes
Its long past time we changed our voting system.