GEOFF CLARKSON'S ANIMATED MOVIES
I discovered Animation while I was an Art Teacher in a Special School . The kids loved it and we learnt how to do it together. It kept me going through my final teaching years while the politicians did their best to remove any fun and creativity from education. I am now retired. Producing animated movies on computer keeps me off street corners and out of trouble. Of course I can also say what I like.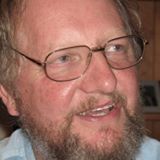 Click to see the full list.